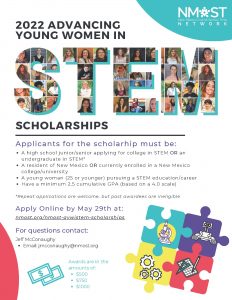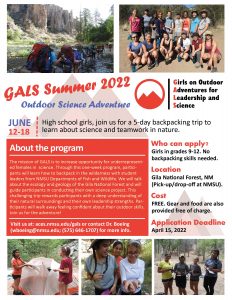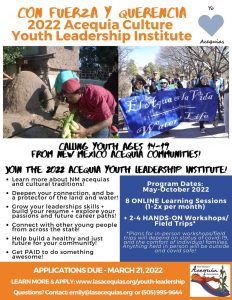 CALLING ALL ACEQUIA YOUTH! Join the 2022 Acequia Culture Youth Leadership Institute! Applications due March 21st!
WHAT? Ten Acequia Youth Leaders (age 14-19) from across NM will be chosen to participate in a PAID learning and leadership program. We will have guest presenters; field trips and skill building workshops; and youth discussions and projects on topics including:
~ The history, importance and uses of NM Acequias
~ Our connection to the land – acequia farming, ranching and seeds
~ Movements to protect our acequias
~ Acequias in the times of climate change
~ Language, oral history and community storytelling
~ Expressing our querencia with art, poetry and music
~ Acequia career and life paths
~ Youth solutions for the future of acequias
~ Land based skills – adobe and wood work, herbal medicine and more!
WHY? New Mexico's acequias are a unique and important part of our culture and history – and our survival and future. It is essential that the young people of NM acequia communities (you!) learn more about our acequias, and feel empowered to stand up as the next generation of land and water caretakers. This Leadership Institute will provide a space to learn ancestral knowledge, gain new skills, and work with other youth as leaders protecting our acequia waters and communities. It will help you build your resume for college or future careers – and will help you find new passions and life-paths!
** Youth Leaders can earn up to $575 if they participate fully in the program. **
WHEN: The program runs May – October 2022. There will be 8 ONLINE learning sessions (1-2 per month) and 2-4 IN-PERSON field trips/workshops.
HOW:
~ Learn more here: https://lasacequias.org/youth-leadership/
~ Apply here BY MARCH 21st!: https://forms.gle/kW9HV4mwE4Jt3Unk7
The upcoming 6th annual Summer Physics Camp for Young Women in New Mexico offers a unique opportunity for young women to explore careers in science, technology, engineering and math (STEM). This two week long camp will offer high school students from all over New Mexico a chance to boost their understanding of how STEM improves the world around us through activities, speakers, virtual tours, and a hands-on projects. Applications are due April 3, 2022. To learn more and how to apply see: https://newmexicoconsortium.org/summer-physics-camp-for-young-women/
LANL Foundation
4-Year Undergraduate Scholarships
4-Year Scholarship Application Now Open
Deadline: January 18, 2022
Students pursuing a 4-year undergraduate degree submit one application to be considered for more than 25 unique scholarship awards. The LAESF Advisory Committee evaluates all applications in attempt to match applicants with any awards for which they are eligible and selects the strongest candidates in each category to receive an award. Scholarships range from $1,000 for a single year up to $20,000 over four years.
Eligibility Criteria
4-Year Undergraduate Scholarships are competitive and open to qualified students who:
Are a resident (366 consecutive days+) of Northern New Mexico in Los Alamos, Mora, Rio Arriba, San Miguel, Sandoval, Santa Fe, or Taos County
Students attending a residential school in one of the 7 counties (Santa Fe Indian School, NM School for the Deaf, and NM School for the Arts) are eligible regardless of primary residency.
Have a minimum 3.25 cumulative unweighted grade point average
Are enrolling in or currently attending an accredited post-secondary educational institution in pursuit of a 4-year degree
ACT / SAT scores will not be required or considered for the 2022 application cycle.
U.S. citizenship is not required.
Preference is not given to students with Laboratory affiliation.
For current undergraduate students only: preference will be given to nontraditional students, first-generation college students, students with high financial need, and those attending a higher education institution in New Mexico
Achievement, Leadership and Service
LANL Scholars are selected based on a demonstrated commitment to academic achievement, leadership and service.
Students are expected to have challenged themselves academically with rigorous college preparatory coursework, including Honors, AP, IB and dual credit courses when available.
The evaluation committee considers participation in extracurricular activities at school and/or in the community as well as leadership roles in the family and participation in Tribal activities. Preference is given to applicants with demonstrated leadership experience.
Well-qualified applicants will have a longstanding record of meaningful service and express an intention to continue giving back in the future.
Financial Need
Financial need is a requirement to be considered for some scholarships. It is strongly recommended that all applicants complete the financial need section of the application.
Like most colleges and universities, we utilize applicant FAFSA documentation to verify financial need for any of scholarship with a financial need requirement, so we strongly encourage our applicants to complete this form.
Upload the Student Aid Report (SAR) that is generated within three weeks of submitting the FAFSA. Access this report at www.fafsa.gov
Students who are unable to submit a FAFSA can provide an explanation in the application and will be evaluated on a case-by-case basis (additional verification information may be required)
For more information about Scholarships, contact Mike Ammerman, Scholarship Program Manager at (505) 795-3778 or scholarships@lanlfoundation.org.
2019 Tech Trek NM Reunions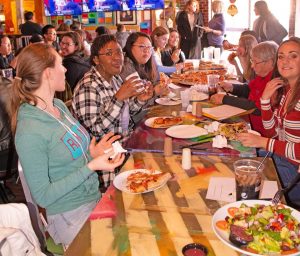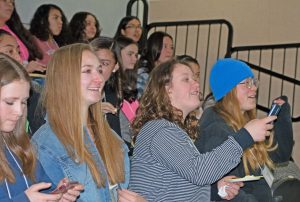 2018 Tech Trek NM Reunion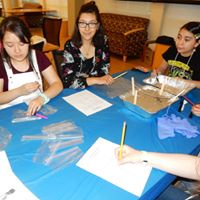 2014 Campers/2017 Junior Counselors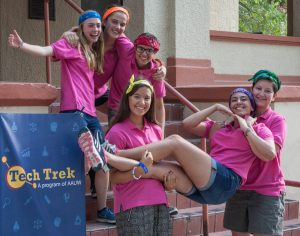 Las Cruces High School Student Earns Prestigious Computing Award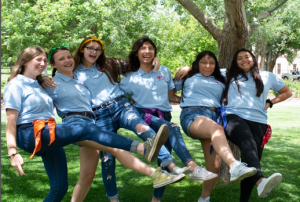 2016 Campers/2019 Junior Counselors