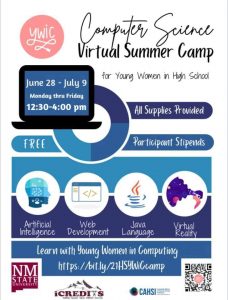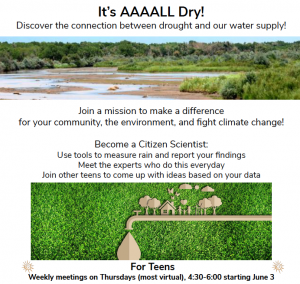 It's ALL dry Citizen Scientist (1)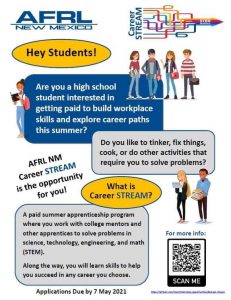 High School juniors and seniors go to https://afrlnm.com/stem/internship-opportunities/#career-stream and click Application form. Pay is $10.85 per hour.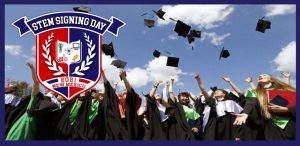 Be part of New Mexico STEM Signing Day 2021
Calling all New Mexico high school graduating seniors who plan to pursue a degree in a STEM—science, technology, engineering or math—related field, register to participate in the 2021 New Mexico STEM Signing Day. This year's virtual event will be on May 4th 2021 at 6pm.
To register, go to: www.afrlnewmexico.com/stem-signing-day.
Once students register, they will be sent a "letter of intent" to sign to their chosen school and STEM field. Students and families will be encouraged to host a signing day celebration at home. Students will sign their letters of intent live during the virtual event.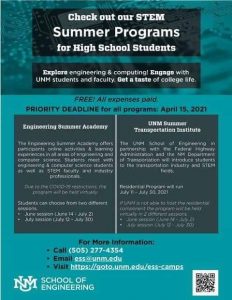 2019 Tech Trek NM Reunions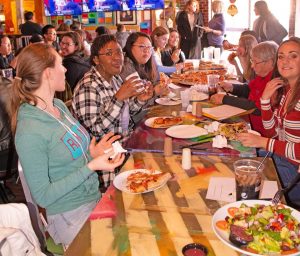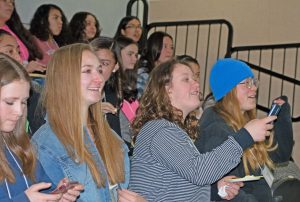 2018 Tech Trek NM Reunion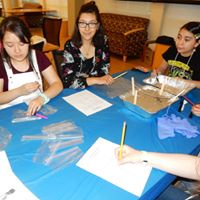 2014 Campers/2017 Junior Counselors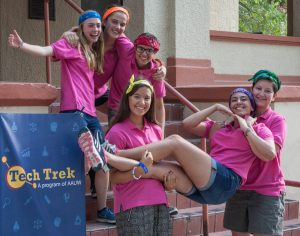 Las Cruces High School Student Earns Prestigious Computing Award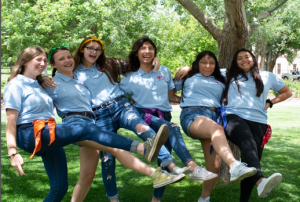 2016 Campers/2019 Junior Counselors