Tech Trek NM is an amazing 7 days of STEM and will be held in Socorro, NM, June 10 – 16, 2018!
At


Timeline for Tech Trek NM 2018 (subject to change)
November 2017 through January 2018 – Nominations may be submitted by 7th Grade Math and Science Teachers from throughout NM
r22018 Tech Trek Nominations Invitation Letter
r22018 Nomination Form Instructions for Tech Trek NM 4
February 2018 – Nominated girls are invited to submit Tech Trek NM Applications
March 2018 – Interviews are conducted throughout the state
March 11, 2018-Tech Trek NM Alumni Reunion
April 15, 2018 – the Selection Committee will make the final selections and notify students
April 24, 2018 – Registration forms and fees due
May 15, 2018 – Medical history & permissions due
June 10 – 16, 2018 – Tech Trek NM summer camp!
June 13, 2018 – Professional Women's Night,
June 16, 2018 – Closing Program
Transportation to Socorro is up to each participant and her family. If you would like to arrange a carpool, send an email with your travel information and details to the Camp Director.
Each camper shares a resident hall room with one other camper.
Donate to Tech Trek NM! 

Help support camps designed to develop girls' interest, excitement, and self-confidence in STEM fields!
Tech Trek NM
PO Box 251
Placitas, NM  87043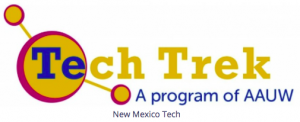 2017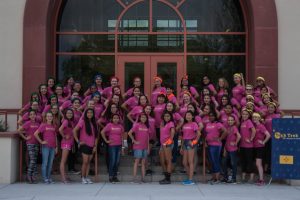 During Tech Trek NM 2017, 60 Campers from 50 different middle schools reported to the New Mexico Tech campus on the first day of camp, Sunday, June 18, and participated in fun activities to celebrate everyone's excitement. Families were welcome to stay and participate in the campus tour.
Campers participated in 5 core classes and 12 workshops. They talked with professionals in STEM and went on field trips to Sevilleta National Wildlife Refuge and the Very Large Array.
The 2017 Core Courses were: A Tour Through the Stellar Life Cycle, App Inventor, Girl Powered Robot, Designing a Motorized Toy Challenge, and Cybersecurity.
The 2017 Workshops were: It's Not Magic, It's Science; Mineral Museum Activities; Nanotechnology; Weather or Not; Heart Circuits; CSI: DNA; Design with Engineering in Mind; Light, Color & Sparkles; Rocket Science!; Make Music With Raspberry Pi;  Design, Build & Test Your Own Landfill;  Looking at How Our Brains Grow and Change
Thank you to our 2017 Sponsors:
Tech Trek NM 2016
The 2016 Core Courses were: A Tour Through the Stellar Life Cycle, App Inventor, Girl Powered Robot, Designing a Motorized Toy Challenge, and Cybersecurity.
2016 Workshops included Nanotechnology; Photonic Cooking; Ozobots! Explore Coding through Mini-Robotics; All about the Bass: Make Music with Raspberry Pi; The Social Life of Pennies; Weather or Not: Forecasting Hazardous Weather Events; What do Electricity and Magnetism have to do with each other?; Rocks and Fossils of New Mexico; CSI/DNA; Physiology in Motion; Light, Color & Sparkles; Science Writing–More than Lab Reports; and Water Beneath Our Feet.
The 2016 field trip to the Very Large Array and the Mineral Museum were astounding!
2016 Sponsors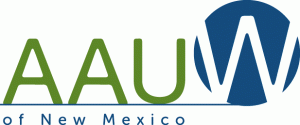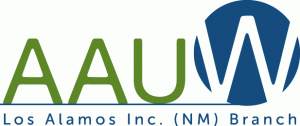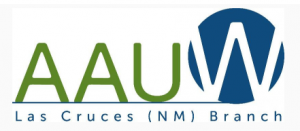 Tech Trek is a great opportunity to develop interest, excitement and self-confidence in the STEM leaders of tomorrow.
July 15, 2015 Professional Women Night Brochure for WEDNESDAY
July 18, 2015 Closing Program Brochure for Saturday
Tech Trek NM 2015 Brochure Tech Trek NM trifold 2015
Tech Trek 2015 Video @ NM Highlands
Thank you to our 2015 sponsors.
2014 Information
Many thanks to the incredible sponsors, including AAUW National, for Tech Trek @ NMSU to have such an amazing time!!
We could not have hosted Tech Trek @ NMSU without you!
Tech Trek NMSU Schedule        Tech Trek NMSU Professional Women's Night