SAVE the DATE
Reunion for campers from Tech Trek NM 2014, 2015 & 2016
Sunday, January 12, 2020
Saggio's Restaurant, 107 Cornell Dr. SE in Albuquerque, 1-3 pm
Pizza and soft drinks will be provided.
Contact techtreknm@gmail.com if your e-mail has changed or if you have not received an invitation by December 20, 2019.
RSVP yes or send regrets to aauw.stem.abq@gmail.com
Reunion fot Tech Trek NM campers from 2017, 2018 & 2019
Sunday, Febtuary 2, 2020
New Mexico Museum of Natural History and Science in Albuquerque, 1-3 pm
Families and students with NM ID have free admission to the museum before and after the reunion event Feb. 2.
GALS: Girls on Outdoor Adventures for Leadership and Science is a free summer program for 9th-12th grade female students to learn hands-on while backpacking through the wilderness offered through NMSU College of Agricultural, Consumer, and Environmental Sciences. Applications deadline April 15, 2020.
2019-2020 New Mexico Governor's STEM Showcase:
The Departments of Work Force Solutions (NM DWS) and Public Education (NM PED) invite NM High School students and teachers to participate in the Governor's STEM Showcase December 7, 2019 in Los Lunas, NM. Teams of up to ten students and two mentor teachers from a school will imagine, design and develop a model to address Keeping the World a Safer Place Using Technology.
Important dates:
Register by August 30, 2019.
Prototypes/Plans submitted to LANL by November 22, 2019.
Selected school teams notified by November 29, 2019.
Statewide STEM Showcase December 7, 2019 in Los Lunas, NM
Details available Governor's STEM Showcase
2018 Tech Trek NM Reunion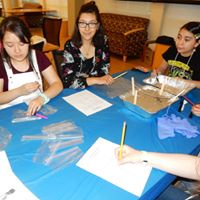 2014 Campers/2017 Junior Counselors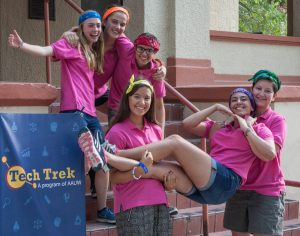 Las Cruces High School Student Earns Prestigious Computing Award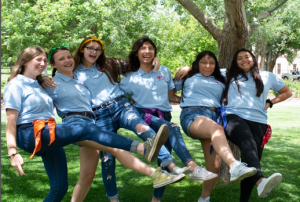 2016 Campers/2019 Junior Counselors