STEM Santa Fe is calling 7th and 8th grade girls, rising into 8th and 9th-grade
Apply for a free, one week long, coding and app development summer day camp.
July 29 – August 3, 2019 at Santa Fe Community College
Apply now. Space is limited.
2019-2020 New Mexico Governor's STEM Showcase:
The Departments of Work Force Solutions (NM DWS) and Public Education (NM PED) invite NM High School students and teachers to participate in the Governor's STEM Showcase December 7, 2019 in Los Lunas, NM. Teams of up to ten students and two mentor teachers from a school will imagine, design and develop a model to address Keeping the World a Safer Place Using Technology.
Important dates:
Register by August 30, 2019.
Prototypes/Plans submitted to LANL by November 22, 2019.
Selected school teams notified by November 29, 2019.
Statewide STEM Showcase December 7, 2019 in Los Lunas, NM
Details available Governor's STEM Showcase
2018 Tech Trek NM Reunion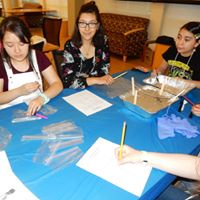 2014 Campers/2017 Junior Counselors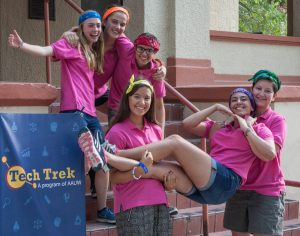 Las Cruces High School Student Earns Prestigious Computing Award